I am honored to be elected the founding President of APPS and I would like to acknowledge the origin of APPS, i.e. the APRIG (Asia Pediatric Respirology Interest Group). APRIG was formed in July 2012 during the 11th CIPP in Bangkok when Professor Aroonwan Preutthipan and Dr. Rina Triasih initiated a meeting among pulmonologists in Asia.
After 2 years of preparation, APPS is incorporated as a Society in Hong Kong in October 2014 under the guidance of the governing council which include leading figures in the field of paediatric pulmonology in Asia. The governing council provides the link between APPS and the individual members in each country / special administrative region. The governing council has elected the executive committee whose members will run the Society to fulfill the mission, which is outlined in the Hong Kong Declaration 2013.
I look forward to significant development of paediatric pulmonology in Asia in the next decade with APPS being the driving force behind it all.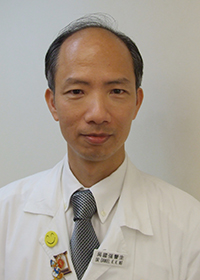 Dr. Daniel Ng
Founding President