Ever since the initial meeting organized by Professor Aroonwan Preutthipan and Dr. Rina Triasih back in 2012, and the leadership by the Founding President, Dr. Danial Ng, APPS has grown into one of the most influential and professional medical organizations in the specialty area of paediatric pulmonology in Asia. It is my honor to serve as the President after the above mentioned reputable and accomplished individuals.
On this website, you will find the history, membership, publications, continuing medical education, and other useful information, which can help enhance your professional capacity. It is my strong belief that quality healthcare for children can be improved by solid research, evidence-based approach in providing care, and outstanding clinical learning.
One of my important tasks as APPS President is to host the 4th APPS Annual Scientific Congress in Beijing, China on 7 – 9 December 2018. I would like to extend my invitation to all of you to come to Beijing to share your research, your service with the greater audience from all over Asia. Please encourage your colleagues to submit abstracts and there will be travelling scholarships awarded to the outstanding papers. I will do my best to promote collaboration among paediatric respirologists in Asia so as to meet the many challenges faced by us, like managing CF in a resources-limited environment, establishing guideline to treat common respiratory diseases like community-acquired pneumonia.
I am looking forward to working closely with the executive committee, the governing council and all members from various countries to further advance the mission of APPS in the coming years.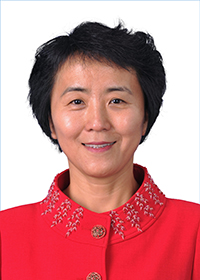 Professor Kun-ling Shen
President (2016 – 2018)